Need More Time?
Too Much To Do?
Let Jeannies make your
home 
Book your fully insured, bonded, almost-magical Jeannie Cleaning home cleaning services visit today! Serving Kalamazoo, Portage and more!
When a Jeannie cleans for You!
Our mission is BIGGER than simply cleaning your home — we want to help our local community, staff, and clients feel more connected. We are locally owned and serve Kalamazoo County residents.
Complete Home Cleaning Services
Real Estate and Moving Cleaning
Pet-Friendly and All-Natural Cleaning
Keeping Your Home Healthy
Add Some Sparkle to Your Life
You'll Love What Jeannie Teams Can Do!
A lifesaver for a busy family
Life is very busy for my family right now and having the Jeannie Cleaners in once a month has been a lifesaver! The crew does a great job of cleaning and I appreciate the honest, respectful communications that I've had with all of the staff.
Feels like being pampered!
Awesome job! I feel totally pampered. This is the first time I've ever had my house cleaned by someone other than myself. Why did I wait so long? Jeannie Cleaning staff did a wonderful job!
We are Jeannie and Terry Henderson and we look forward to meeting you!
It's been our joy to be part of the Kalamazoo business community for many years. During our over 30 years together, we have enjoyed operating several local businesses. One of our favorite things about running a business is the relationships that grow from it.
We love working with our team and serving the needs of our customers. Nothing is better than seeing the smiles of happy customers and staff.
Providing Clean Homes For Cancer Patients
Cleaning your house is the last thing you want to do when you are going through treatment. We are committed to helping our local community by offering help with house cleaning services!
Jeannie Cleaning is a partner of Cleaning for a Reason, an International non-profit that offers free cleanings to cancer patients. You can apply to receive 2 free cleanings through Cleaning for a Reason.
To make lives better, in all that we do.
Our success comes from focusing first and foremost on how we can improve people's lives. Every day, we strive to make lives better for those we serve, work with, and with whom share our beloved Southwest Michigan community.
Caring, Excellence, & Community
Bring Some Jeannie Magic to Your Home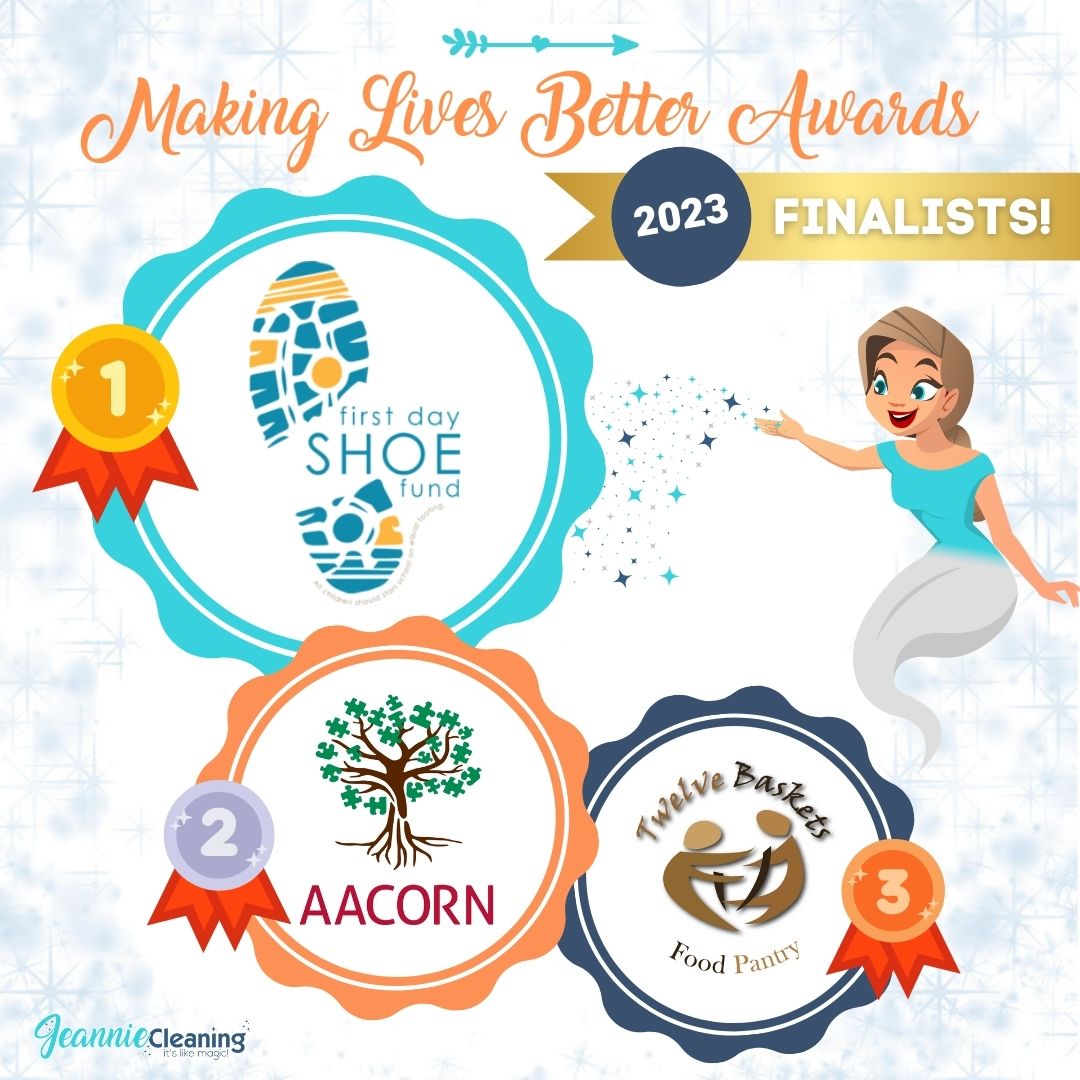 "When people join our team, we tell them you are not only cleaning homes for busy people, you are making their lives better," says Jeannie Henderson, owner of Jeannie Cleaning. Serving customers and...
read more