"Wishes Come True" is a custom scent created by the Jeannie Cleaning Team at The Aroma Labs in Downtown Kalamazoo. This bright and energizing scent calls to mind the freshness of a dewey spring meadow washed by the morning rain and warmed by the sunshine. Our signature blend begins with the scents of Lily of the Valley, Crisp Apple and Peach and is finished with a wash of Rain and notes of Hyacinth and Wisteria.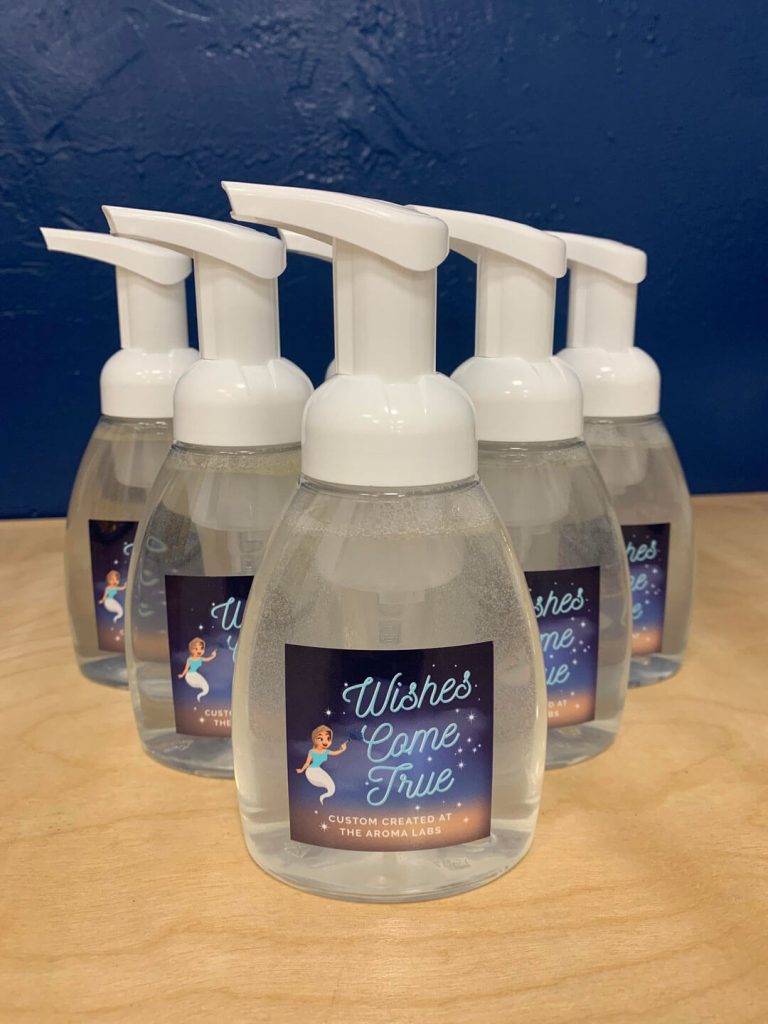 Our leadership team had a great time at The Aroma Labs experimenting with all the amazing scents they have to offer. The process was fun, interesting and educational. We created several scents and picked three we thought best represented the freshness and sparkle of having a clean home. Our whole Jeannie Cleaning team voted for their favorite and the winner became our signature "Wishes Come True" scent.
Having a clean home is an experience for the senses. A clean, fresh scent makes your home feel more peaceful and helps you rest and recharge", said CEO, Jeannie Henderson. "This is why we love our signature scent, "Wishes Come True". It's our WISH to make every home that we clean a happier place."
Our Finance Manager, Lisa, was the one who formulated our winning scent. She shared that she chose to include Lily of the Valley because it's her favorite flower and reminds her of picking handfuls of this beautiful spring blossom with her grandmother when she was a little girl.
It's our hope this beautiful scent inspires you to believe that WISHES COME TRUE this holiday season and beyond!
The Aroma Labs is located at 352 S. Kalamazoo Mall in Downtown Kalamazoo. Or visit them online at TheAromaLabs.com. Your foaming soap dispenser is refillable at The Aroma Labs and this scent is also available as a room spray, candle or bar soap.